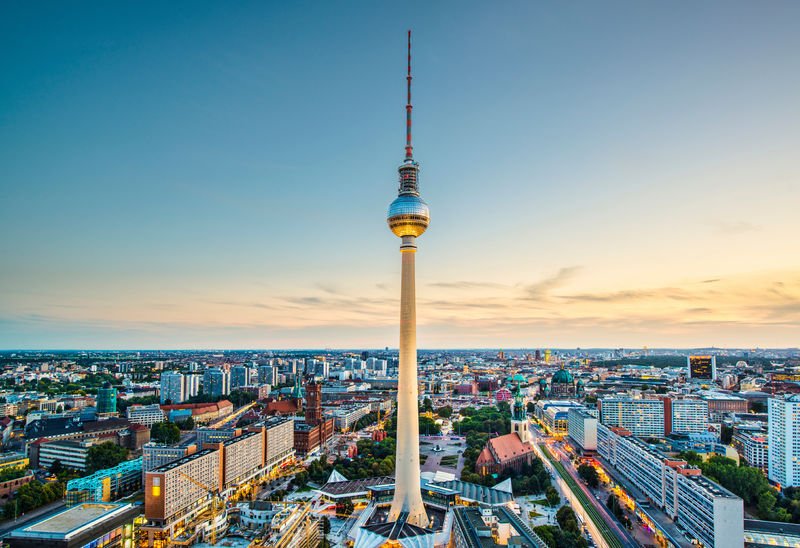 62 more days left in Berlin and it isn't anywhere near enough. As I sit here desperately trying to cling to the grains of time that are passing me by, I can't help but feel a deep sadness for what is to come. After 7 months of living in Berlin, I've succeeded in accomplishing my goal—to create my own little life for myself.
Unfortunately, I've been so successful at creating my own little life in Berlin that it's now not so little, and it breaks my heart a bit as I realize that it is quickly coming to an end. The result of my efforts in Berlin has crafted treasured friendships, a beautiful relationship, and fluency at C1 level German. Gone are the days where I feel lost in this city, both literally but also in a more figurative sense. At first, I would lose myself just as quickly in a conversation in German as I would when riding the Bahn without my phone for navigation. Now, I can effortlessly navigate the Bahn systems and almost any interaction in German. But more importantly, I have a sense of home in the community I've built.
My speculation is that it is often this lack of community that results in students feeling homesick. I can confidently say that I felt homesick after 6 weeks in Berlin, but fast forward to the present and now I feel a different type of homesickness. I feel homesick for the present. I have this pit in my stomach and this stone weighing on my heart because I know that this beautiful, little life that I have created in Berlin will end. I have utterly fallen in love with this city.
Yet, this experience, while simultaneously beautiful and painful, is one that less than 2% of college students will have the opportunity to seek for themselves. According to NAFSA, only 1.6% of all college students in the U.S. studied abroad for the 2016-17 academic year (I don't have data for how many students study abroad for a full academic year but I'm sure it's even less). Of the 1.6% of students who do study abroad, only 10.2% are Hispanic/Latino American which makes my experience abroad particularly rare.
If you can take anything away from this blog, I hope it's a sense of curiosity. Dare to dream what a semester or two of your college-experience would look like abroad. What kind of little life can you craft for yourself? Will you be heartbroken to leave, or eagerly awaiting the flight back home? You can't know until you go find out for yourself.
-Raul
https://www.nafsa.org/Policy_and_Advocacy/Policy_Resources/Policy_Trends_and_Data/Trends_in_U_S__Study_Abroad/
Raul Orozco
Germany – Freie Universitat Berlin, 2018-2019 Academic Year
Raul Orozco is a senior at the University of Denver and is majoring in philosophy with minors in biology, German, and political science. He is participating in the Freie Universität Berlin European Studies Program (FU-BEST) in Berlin, Germany for the academic year. Raul hopes studying abroad in Berlin will enable him to gain fluency in the German language.