"The best way to understand another culture is to experience it, to connect with it for a prolonged period. This also encourages a deeper understanding of our own cultures as we interact with and learn from others."
Thanks for stopping by this University of Denver community study abroad blog! Here you'll find great stories, amazing pictures, great advice, and awesome friends who are living and traveling all around the world.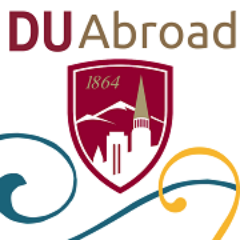 If you're a DU student (past or present) interested in sharing your experiences with the DU community just email duabroad@du.edu with a link to your blog and we will make a new post!
Thanks again for visiting. We look forward to hearing from you!
– University of Denver Office of International Education